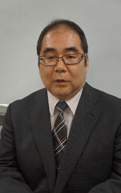 [SUPERVISOR] Okano Kenji
Associate Professor at Tokyo University of Foreign Studies (TUFS) with Burmese language and linguistic specializing. Born in 1966, and graduated with Burmese major from Osaka University of Foreign Studies (Present: Osaka University) in 1992. After finishing master at TUFS with Burmese language and linguistic major, studied at Yangon University Myanmar from 2000 to 2002. Started to join in TUFS as an associate professor with Burmese major in 2008.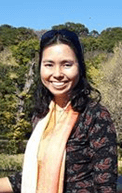 [SUB SUPERVISOR] Nang Mya Kay Khaing
Lecturer of Tokyo University of Foreign Studies (TUFS) and Kokugakuin University. Teaching Development Economy and Global Economy. Has been in Japan for 27 years. Ph.D. holder in international relationship study at Ritsumeikan University. Freelance translator, interpreter and consultant. Running Mya Japan Service Co., Ltd. which supports Myanmar people to studying in Japan and offers translator/interpreter training service.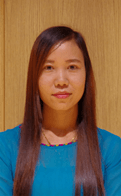 [PROJECT MANAGER] Thant Sin Hmwe (JESSICA)
Born in Pyay of Bago Division, Myanmar in 1991.Graduated from Pyay University with English major. Obtained Diploma in English Language Teaching Methodology (ELTM) from Yangon Institute of Education. Worked in Korean Language Academy as Burmese and English Language teacher for five years. Joined in Myanwave Co., Ltd. as Burmese Language Education Consultant, and teaching Burmese to foreigners as well as training potential Burmese tutors. Interests include teaching, learning a new language and drawing.
[MAIN ADVISER] Sandar Myint
Born in Yangon, Myanmar in 1988. Graduated from the University Distance Education and YUFL in Japanese course. After graduation, passed N2 (Japanese proficiency test) and set up "Sakura Library", which is the place for cultural exchange between Japanese and Myanmar people in 2009. Started Myanmar language class since 2011, and taught Myanmar language to various kind of people, especially Japanese. Interests include teaching, seeing new people, and Myanmar traditional dancing.